Guest // Mandy Lee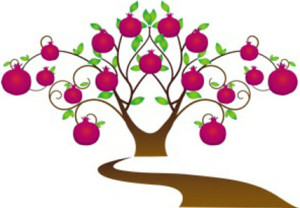 Want to feel inspired? Listen in as Beth Lambert interviews Mandy Lee, nutritional therapist, author, blogger, natural health enthusiast, mother/foster-mother to seven children and owner of one of the biggest and most generous hearts.
More than 250,000 children in the U.S. enter the foster care system every year, and millions of children across the world are in need of a home. What few people realize is that the vast majority of these children are sick. Very, very sick. Mandy Lee and her family have made it their life's work to help support and recover the health of foster children through nutrition and clean, holistic living.
According to Mandy, "Almost every child we bring into our home has an illness: cancer, eczema, allergies, gum disease (at 18 months old!) and more. It is appalling now that 1 in 2 children have a chronic illness. We see it!" Some of the children that have come to live with Mandy and her family have demonstrated the following symptoms: Severe behavioral issues, drug toxicity, widespread allergies to foods, severe tooth and gum decay, physical injuries, ADD/ADHD, growth delays, missing reproductive organs (affecting hormone regulation) and many other chronic symptoms. But Mandy has made it her mission to fight this epidemic of chronic illness, with love, and one child at a time.
Mandy says "Many times I have wondered if all these sick children we foster is a coincidence or if this is just the population of children today… and I wonder if these foster children are more sick than the children that belong to a loving family. Based on our short experience of the last 5 years, 100% of foster children are sick!"
Tune in to find out how Mandy has helped so many vulnerable children reclaim their health and vitality.
"Our joy and hope is to love children, orphans, and families and teach how easy it is to transition your health" — Mandy Lee www.fosteringnutrition.com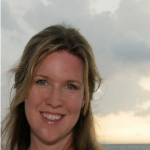 Mandy Lee is a Nutritional Therapist who hopes to inspire better health for you and your family. After obtaining a Bachelor of Science, and advanced studies from California Polytechnic State University, Mandy began to see a decline in children's health. Her first son and first foster-to-adopt son presented with chronic illnesses. As a result, Mandy began to further investigate diets and became educated as a Nutritional Therapy Practitioner and Nutritional Response Tester. After recovering the health of her child, Mandy began to foster/adopt other children and experienced first hand many of the "new childhood epidemics": Autistic expression, cancer, eczema, severe tooth/gum decay and more. The recovery and learnings were so profound, that Mandy started a philanthropic business, "Fostering Nutrition" so she could help more children and teach other parents simple ways to keep their children healthy. Mandy intends to encourage a new generation of parents to reclaim health for their children. It's all about empowerment! She continues to teach that everyone deserves to BE HEALTHY and BELONG!